Top Commercial Cleaning Service in San Francisco, CA
Get a FREE Quote and Book our janitorial cleaning services quickly and efficiently. We'll transform your workspace, one spotless surface at a time.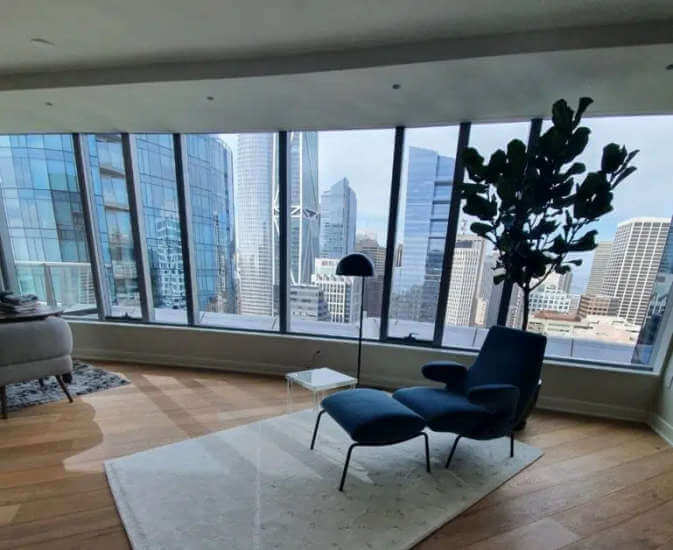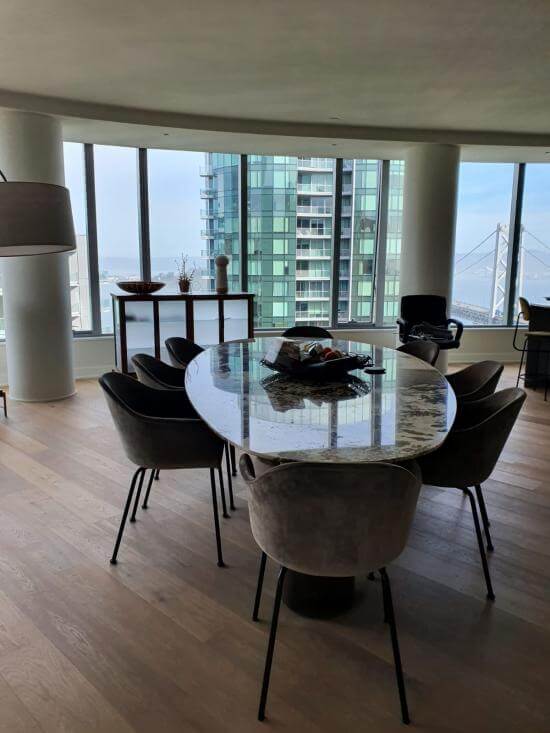 Premier cleaning services near you
Welcome to Celestial Cleaning Service, your reputable provider of office cleaning in San Francisco! We offer a range of professional commercial cleaning services to meet the specific needs of your business. We also excel in residential cleaning, ensuring homes sparkle with the same dedication and expertise we bring to your workspace.
Banks & financial institutions
Enhance the image of your space and rely on our office cleaning for a spotless environment that reflects the reliability of your institution.
Fitness centers
Energize your fitness space with our top-notch commercial cleaning services and ensure a well-organized and hygienic workout area.
Retail offices
Our commercial cleaning ensures all your customers enjoy a seamless and pleasant shopping atmosphere.
Auto dealerships
We understand the importance of a clean showroom, ensuring your dealership exudes professionalism.
Office buildings
We specialize in maintaining pristine spaces, ensuring a fresh and inviting atmosphere that contributes to a productive work environment.
Medical & dental offices
We prioritize health and safety, providing a sterile environment for your patients while maintaining compliance with industry standards.
Schools & universities
We prioritize the well-being of students and staff, creating an organized and hygienic space that enhances the overall educational experience.
Museums & arts
Preserve the beauty of your exhibits with our delicate commercial cleaning services in SF designed for museums and art spaces.
Daycare centers & preschools
Our meticulous approach ensures a healthy and nurturing environment, prioritizing the well-being of the children in your care.
Religious facilities, churches & places of worship
Foster a serene and immaculate atmosphere in your place of worship with our dedicated janitorial services in San Francisco.
Property management
Our team ensures property under your management maintains a pristine appearance, tenant satisfaction, and value.
With a proficient team of expert cleaners, we provide efficient office and commercial cleaning services in San Francisco to ensure your satisfaction with every engagement. Whether it's a one-time or recurring service, you can count on our team to provide top-notch quality, regardless of the project's scale. Our seasoned technicians are highly motivated, skilled, and flexible, ready to tailor their approach to your specific preferences and unique requirements of your business. In addition, we offer our services to residential clients, whether it's regular, deep, or move in/out cleaning.
About Celestial Cleaning Service
Cleaning for Over 20+ Years!
Celestial Cleaning Service has been in business for 20+ years and has worked with over 2,000+ clients in commercial cleaning services.
We pride ourselves on using only the best products and equipment to provide you with a detailed and effective service. Our janitorial services in SF are designed to keep your office or business space looking tidy and professional. We also offer flexible scheduling options to ensure minimal disruption to your operations.
We Go Beyond Office Cleaning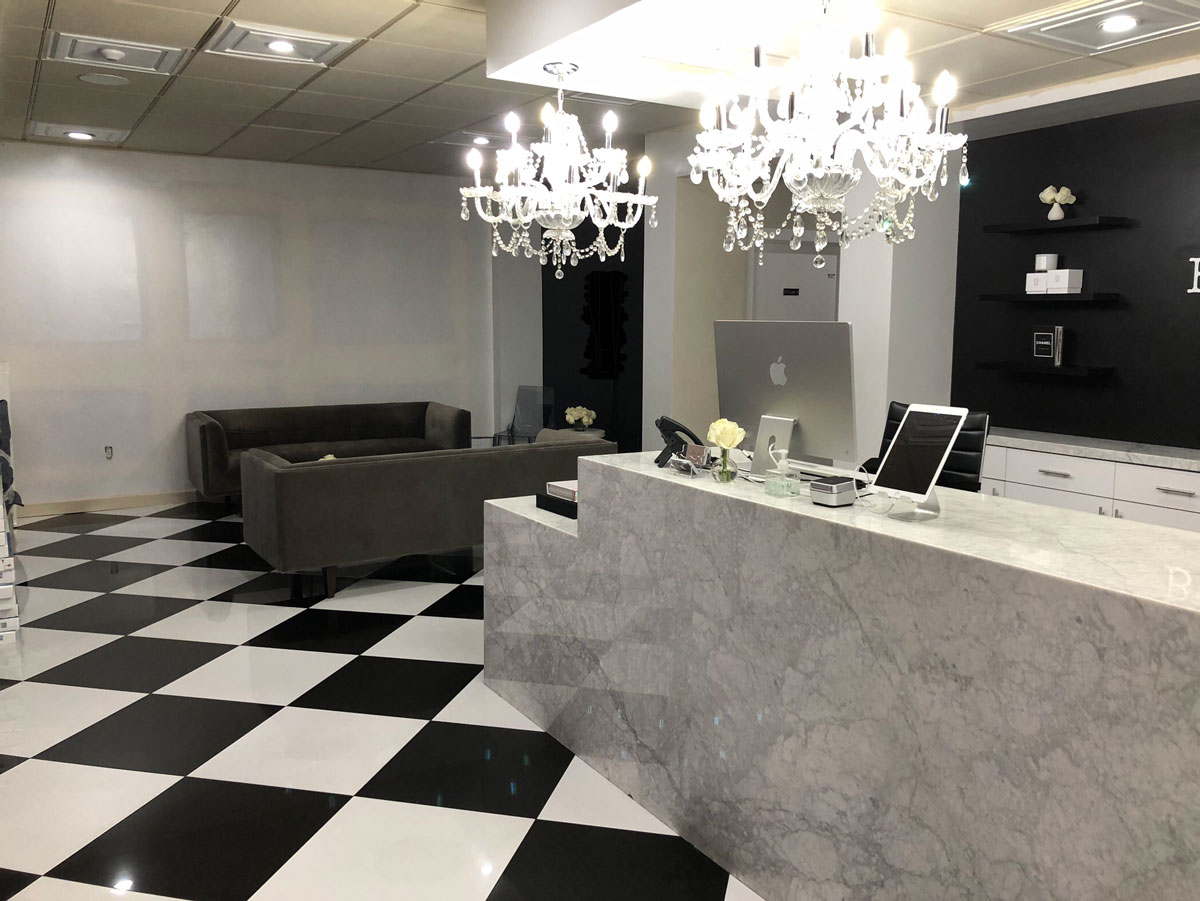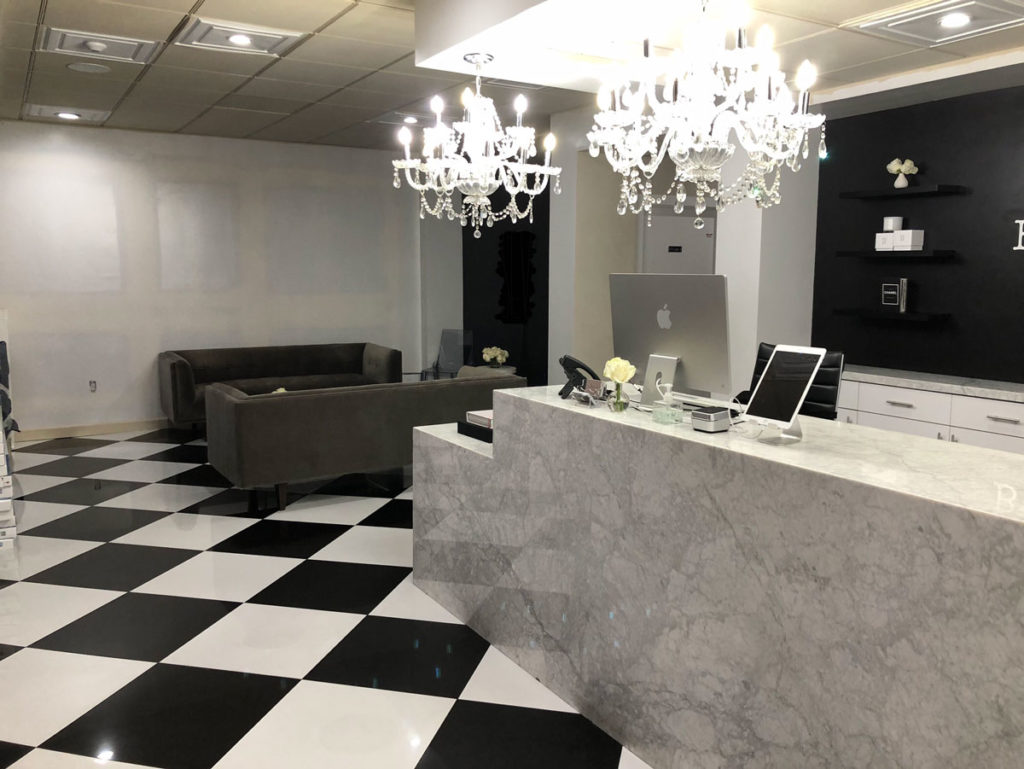 Beyond our office and janitorial services in SF, we prioritize solutions designed to save you time and streamline your housekeeping responsibilities as well. Our approach is all about customization, where we work closely with you to create personalized plans that suit your schedule and preferences. With a focus on ensuring a safe and hygienic environment, we utilize top-tier products and techniques to thoroughly sanitize and disinfect your home.
Why Choose Celestial Cleaning Service?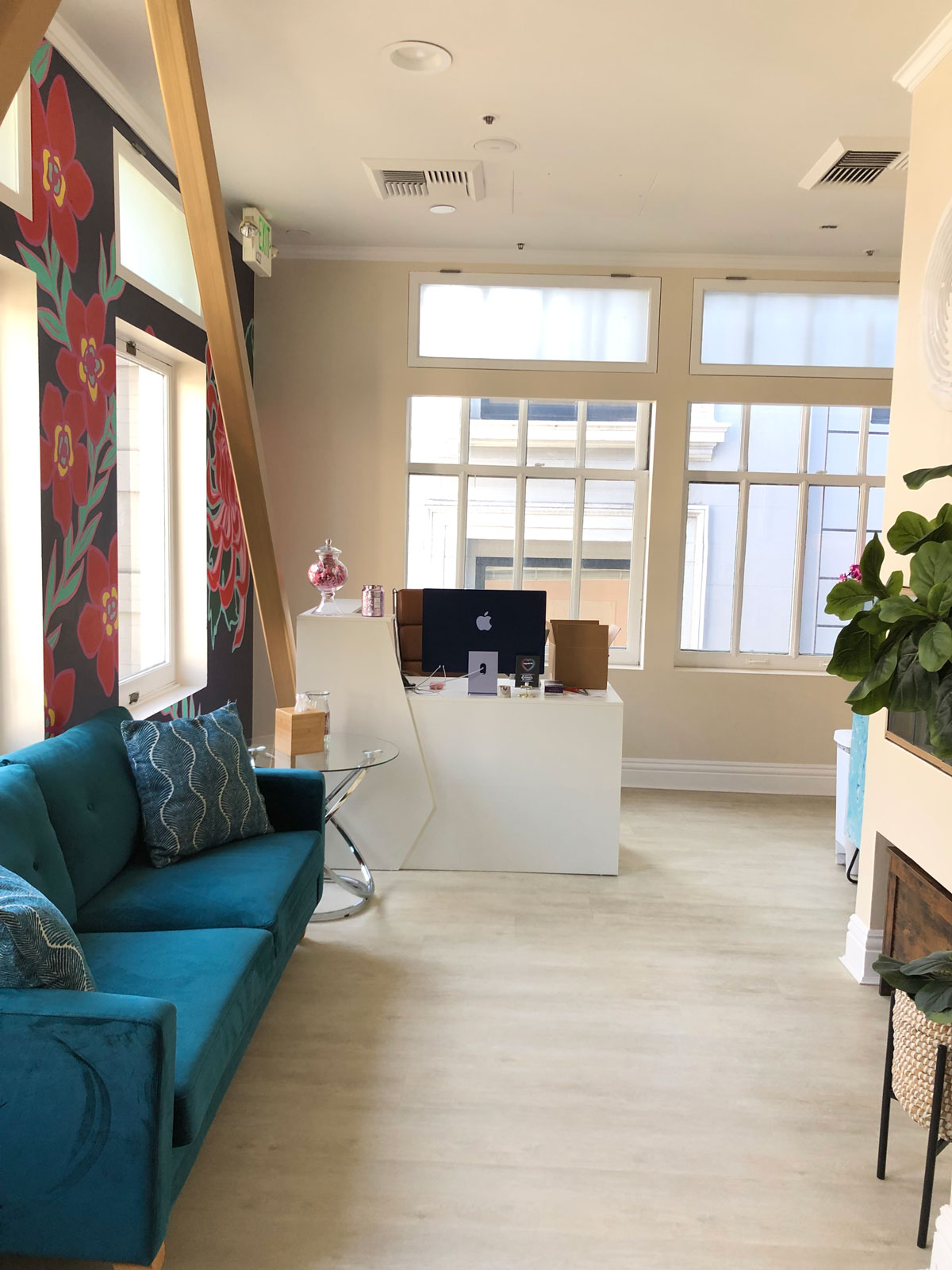 Aside from our extensive experience in commercial cleaning services in San Francisco, CA, we love what we do and cannot see ourselves doing anything else.
Experienced cleaning staff
Our cleaners have over 5+ years of experience and are constantly re-evaluated.
Cleaning equipment provided
We will bring our own products and equipment to clean your property.
Fast cleaning service
We are efficient pros and won't waste your time while we're in your commercial space.
Easily online booking
You can easily get a quote and book your next office cleaning in San Francisco.
What Our Satisfied Clients Say
Kent Gaisford
November 12, 2023
On time. Went beyond expectations. My house was NEVER this clean. Thank you!!
Rebecca Rountree
October 18, 2023
Paulo did a great job on our windows. From our first contact to finishing the job, communication was quick and thorough. He was a pleasure to work with and our windows are sparkling!
Mitchell Ditson
October 10, 2023
They did a great job, the windows were sparkling!
Brenda Buenviaje
October 3, 2023
Top notch service, excellent result and reasonable price. Will use his services again and again!
Nelly Litovskaya
October 2, 2023
I have used celestial for building cleanings and unit turn over cleanings and so far it's been a great experience. Paulo is super flexible on timing and always makes sure that cleanings are scheduled with no lag time. He is always responsive and professional. Their pricing is also to standard but their quality of work and the effort the team members put in to make sure the homes are cleaned properly is well worth the price (probably undercharging) overall I am incredibly impressed and very happy so far. Thank you so much Paulo and team!!
Monte Resch
October 1, 2023
Awesome fast service! Sincerely appreciated thank you!
Keola Grundon
September 29, 2023
Paulo and his team did a great job with an unusual job. We have fragile french windows on the second floor of an office building that needed to be washed but we don't have access to a viable water source and they came through for us. Paulo was professional, communicated well throughout the process and I am very happy with their work. We'll definitely be using him and his team again.
Sarah Amos
September 26, 2023
Paulo was very professional and quite efficient! The windows are so clean it's as if there is no window! Paulo was quick to respond and gave a fair price for the work. I also appreciate his very friendly personality. I highly recommend this company!
Frequently Asked Questions
What cities do you serve?
Our janitorial and office cleaning services are available in San Francisco, Daly City, South San Francisco, San Mateo, and surrounding areas in San Mateo County and East Bay.
How do I book a cleaning service?
It's easy, use our foolproof free estimate page to choose the commercial cleaning service you require, or get in touch with us directly and tell us what you need at (415) 966-4376.
Do I need to provide cleaning equipment & supplies?
A short answer would be, no. Our office cleaning services in San Francisco include tried-and-tested products and tools that have been proven time and time again. If you wish us to apply green solutions only, we can furnish them at an additional charge or you can provide us with your preferred solutions.
Why is office cleaning important?
If you have an office building or a company that would benefit from our office cleaning, we are proud to offer you our meticulous and reliable commercial cleaning service.
This helps entrepreneurs keep their workers satisfied and motivated in a tidy and healthy business environment, having a direct impact on their overall productivity and their bottom line. It also ensures that there won't be any nasty outbreaks that could hamper their day-to-day operations and cause lost workdays that could end up costing them a lot of money.
Are your cleaners licensed, bonded, and insured?
Yes, our team undergoes rigorous training and every member is a licensed professional. Additionally, our cleaners bonded and insured, providing both our clients and our company complete peace of mind. This ensures that any potential issues or accidents are covered, and our clients can trust in the reliability and professionalism of our office and janitorial cleaning services in San Francisco.
How often should I schedule janitorial cleaning services?
It depends on the specific needs of your space. For high-traffic areas, a more frequent schedule, such as daily or weekly service, may be necessary to maintain cleanliness and hygiene. We can customize a plan tailored to your unique requirements.
Can I customize my office cleaning schedule?
Absolutely. Our office cleaning services in San Francisco are highly flexible and can be tailored to meet your exact preferences and any unique requirements of your facility or place of business. We work closely with clients to understand their specific needs and create a customized plan to ensure complete satisfaction.
Do you offer cleaning services outside of regular office hours?
Yes, we understand the importance of minimizing disruptions to your business operations. You can schedule our janitorial service when it suits your business, including before, during, or after work hours, to ensure a seamless and undisturbed work environment.
How do you handle large commercial spaces or multi-location cleaning needs?
We have the capacity and expertise to handle commercial cleaning services in SF for large spaces and multiple locations. Our team can scale services to accommodate the size and scope of your commercial facilities, providing consistent and high-quality cleaning across all areas.
What measures do you take to ensure security and confidentiality during office cleaning?
Our team is trained to respect the privacy and confidentiality of your space while we perform your office cleaning. We implement stringent security protocols and our staff undergoes background checks to ensure safety.
How can I get in touch with the #1 professional office cleaning service near me in San Francisco, CA?
If you're looking for a company you can trust, it doesn't matter whether your business is located in the city center, near the coast, or further inland, Celestial Cleaning Service is your go-to choice for all types of commercial maintenance. With a comprehensive offer, competitive prices, and streamlined process, we're ready to perform a top-notch service from day one. Call us for a free estimate and book your appointment today!
Book the finest house & office cleaning San Francisco has to offer