Top-Quality Commercial Cleaning Services in San Francisco, CA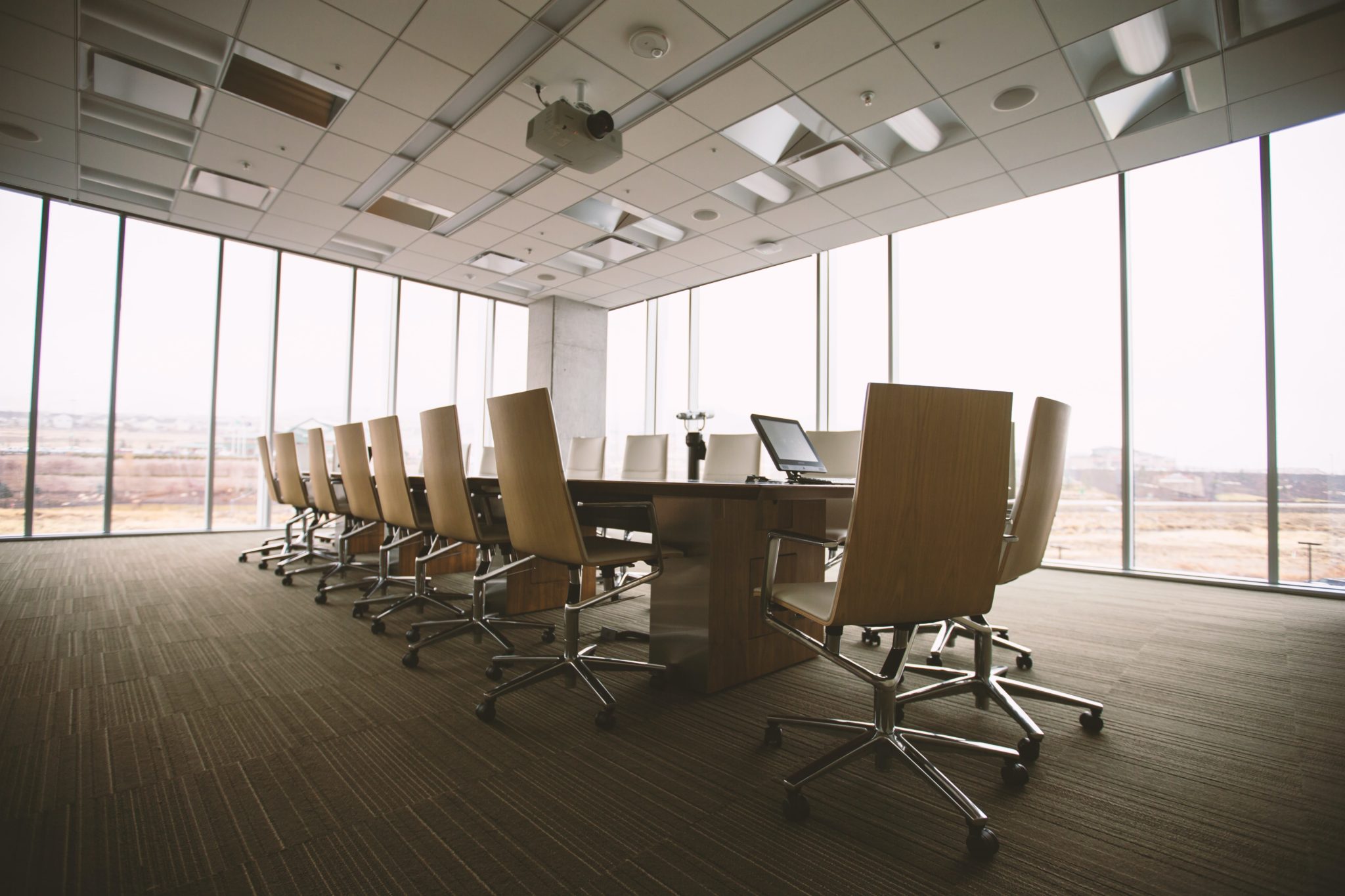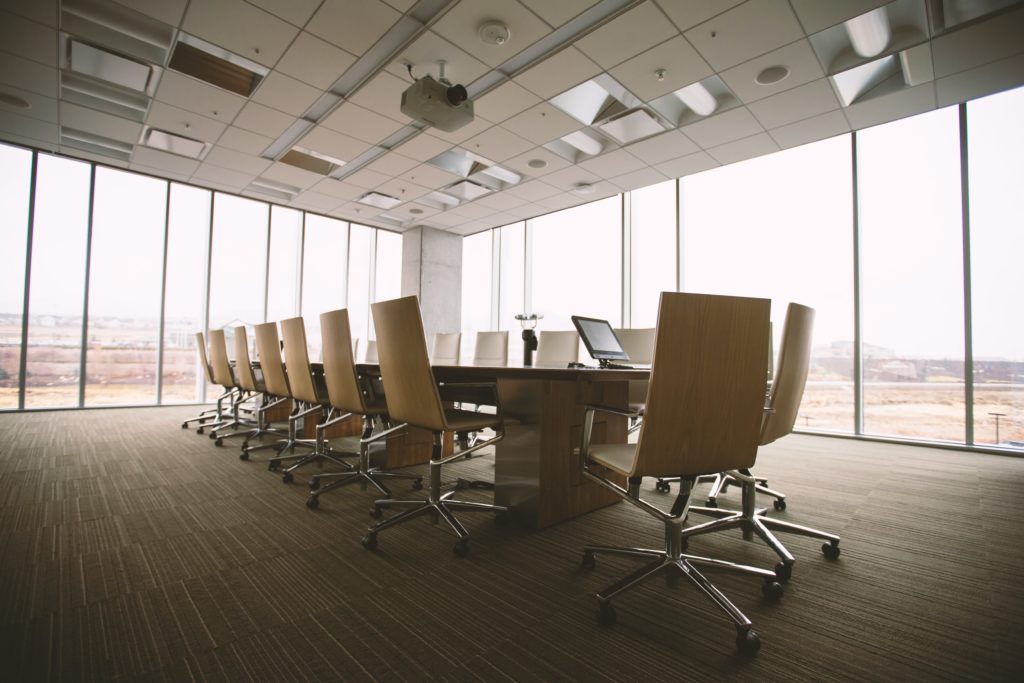 If it's time to switch or choose a new commercial cleaning service for your facility in San Francisco, don't settle for anything less than the best. Take the time to find a reliable, trustworthy, and dedicated team with a positive can-do attitude. Just like you carefully select your employees, it's important to select the right company to maintain the hygiene of your premises. With our 5-star rating, we guarantee exceptional results that will keep your workplace sparkling and create a positive impression for your business.
Experience the excellence of our 5-star approach
Celestial Cleaning boasts an extensive track record of delivering exceptional commercial cleaning services throughout San Francisco and neighboring cities, including San Mateo, Oakland, Berkeley, and beyond. With over 20 years of invaluable industry experience, we've honed our skills to perfection. When you choose us, you're not just investing in a hygienic environment – you're fostering a workplace that radiates positivity, productivity, and happiness. 
Our meticulous attention to detail ensures that every nook and cranny is spotless, leaving no room for germs to thrive. We take immense pride in meeting and surpassing your commercial cleaning expectations and value your business as the catalyst enabling us to provide continuous support to other enterprises like yours. So let's flourish together and inspire success in our community.
Why Choose Our Commercial Cleaning Service in SF?
Commercial cleaning you can trust
We provide an extensive array of tasks designed to meet your every need. Aside from taking care of office space, we offer a wide range of commercial cleaning services for apartment buildings, schools, places of worship, dental offices, retail space, strip malls, and other facilities in San Francisco. Our dedicated team serves clients across the Bay Area, so whatever your requirements may be, we're here to ensure a spotless and inviting environment for your place of business.
We understand that flexibility is key, which is why we offer commercial cleaning services before, after, and during work hours. Our commitment to excellence extends to every aspect of your space, and our package includes taking care of your:
Desks,
Floors,
Bathrooms,
Kitchens areas,
Common areas, 
Furniture.
Our San Francisco commercial cleaning service ensures that your business environment not only shines but also promotes hygiene, productivity, and a welcoming atmosphere for all.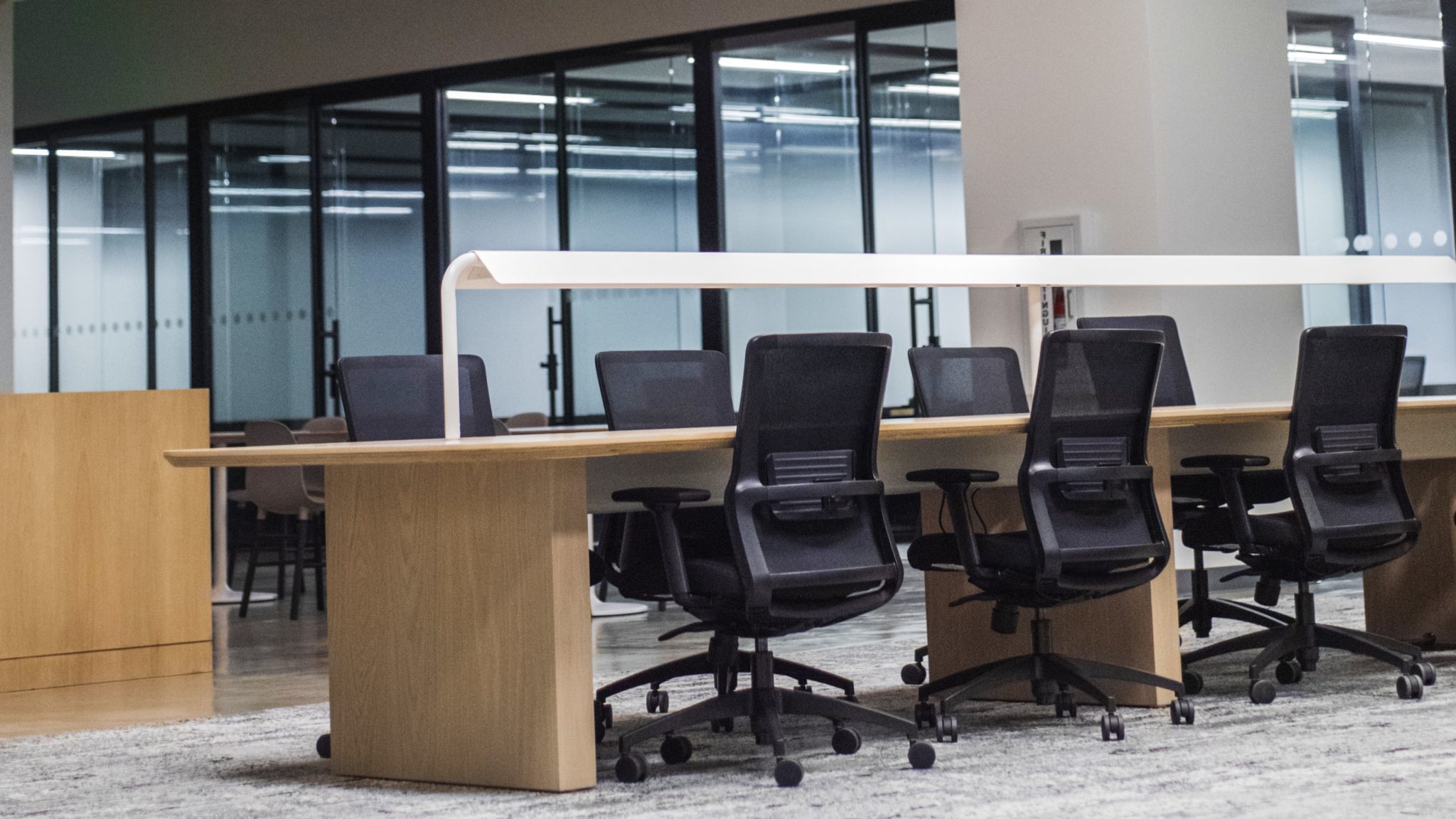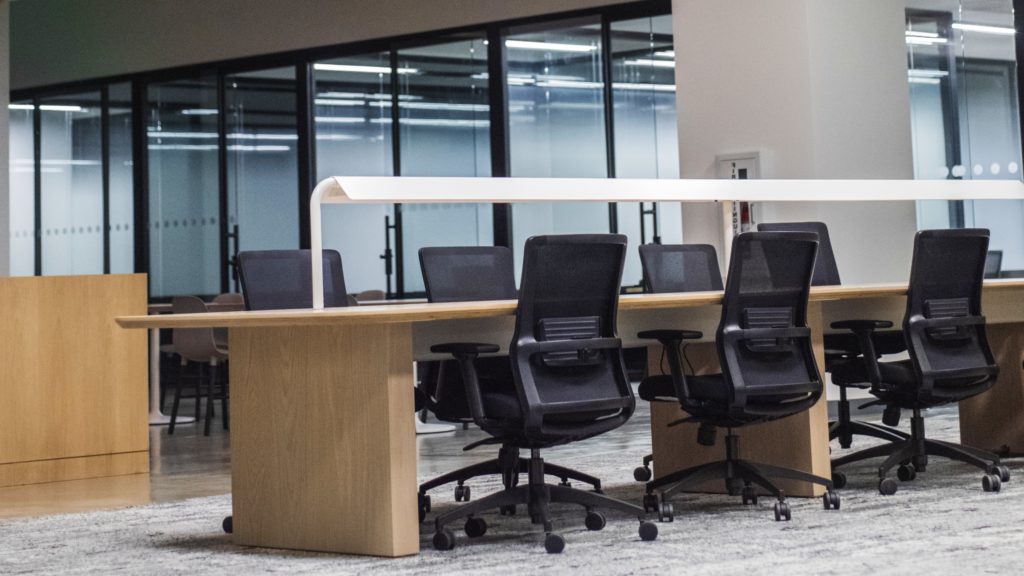 We are committed to excellence & client satisfaction
We pride ourselves on delivering a high level of excellence that comes with a guarantee of superior workmanship, ensuring that every task is carried out with meticulous attention to detail.  Our commercial cleaning in SF is licensed, insured, and bonded, which proves our commitment to accountability and professionalism. With a relentless focus on quality and transparent communication, we strive to exceed your expectations at every turn.
Reach out to us today for a free estimate, and experience exceptional commercial cleaning services that are tailor-made to meet your specific needs.
See what our loyal clients have to say
Anna Little
September 7, 2023
Paulo and Celestial Cleaning was so easy to work with! From getting a quote to the actual service, they were top notch. Easy to work with, quick to respond, accommodating to your schedule (came to my house hours after I asked for a quote!), so friendly and did a great job cleaning our windows. Will definitely be coming back!
We've used them for a couple of months now (for both regular bi-weekly cleans and deep cleaning) and the service is excellent! Cleaning is great, always on time and super easy to schedule online. Thank you for the Celestial team!
Willem Prins
May 30, 2023
Fantastic service. My 2BR 2BA is looking the best yet!
Nothing feels better than coming home to a deep-cleaned apartment! Celestial Cleaning Service did a FANTASTIC job, leaving my place spotless!! I couldn't be happier with the results and customer service! Highly highly highly recommend!!
Paulo was very responsive (called me within minutes of filling out form online) and professional. When I decided to modify the request last minute, he happily changed it! The cleaners were on time and professional as well!
Jessica Janiuk
April 22, 2023
Celestial cleaning service was great! They helped me clean my house right before I moved out. It was a decent price with perfect availability. They did a fantastic job.
Brandy Marts
March 22, 2023
Great job by Rani. My home sparkled!!
Request a quote from Celestial Cleaning Service
Frequently Asked Questions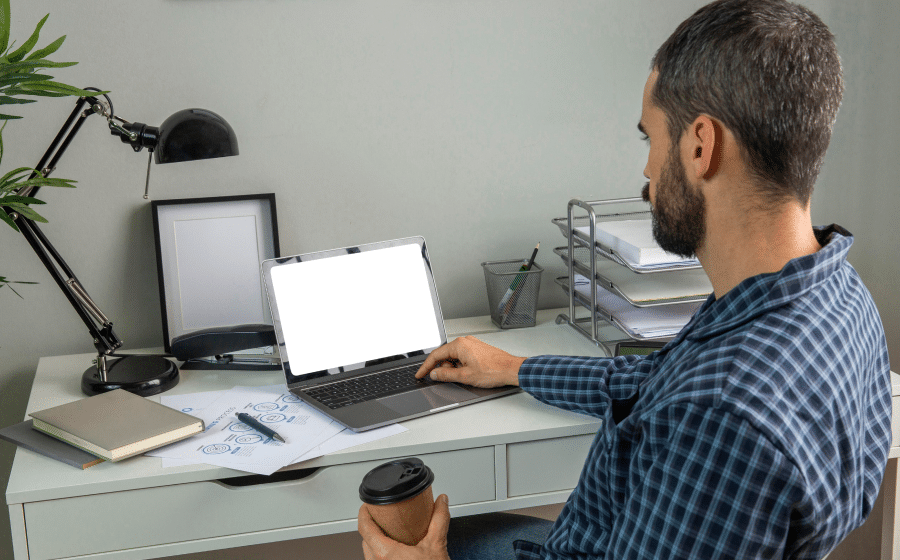 How can you maintain the cleanliness in your workplace?
To enhance workplace cleanliness, you can implement a few simple practices. Regularly disinfect high-touch surfaces, encourage employees to keep their workstations tidy, and provide ample trash bins and recycling options. Establish clear protocols, consider hiring professional commercial cleaning services, and promote a culture of tidiness and hygiene among your staff.
What is the difference between residential and commercial cleaning?
The key distinction lies in the scale and scope of the job. As opposed to general household or residential service, commercial cleaning focuses on maintaining the tidy condition of business spaces like offices, retail stores, schools, and medical facilities.
Commercial cleaning services use specialized techniques, equipment, and expertise to handle larger areas, high-traffic zones, and specific industry requirements, ensuring an organized and professional environment for businesses and their customers.
What are the duties of a commercial cleaner?
Office or commercial cleaning typically includes a range of tasks to ensure a hygienic and organized workspace. This can involve dusting and wiping down surfaces, disinfecting high-touch areas, vacuuming and mopping floors, emptying trash bins, sanitizing restrooms, and maintaining kitchen or breakroom areas. 
Commercial cleaning services can also include window and carpet washing or even specialized solutions for electronics or sensitive equipment. The goal is to create a tidy, healthy, and productive environment for employees and visitors alike.
How often do commercial cleaners clean?
The frequency will depend on various factors, including the size of the office, the number of employees, the nature of the work, and the level of foot traffic. In general, it's recommended to have regularly scheduled commercial cleaning services for your San Francisco business at least once or twice a week for basic maintenance. 
However, high-traffic areas and high-touch surfaces might require frequent weekly touch-ups. On the other hand, certain tasks, like carpet or window washing, can be scheduled less frequently, typically on a monthly or quarterly basis, depending on the specific needs of the office.
Who provides meticulous commercial cleaning services near me in San Francisco?
If you're looking for a meticulous and highly professional team to take care of your business space hygiene needs, Celestial Cleaning can offer high expertise and vast experience. Our efficient specialists in commercial cleaning will meet and exceed your expectations and take any specific requests or preferences into account.
While you enjoy stress-free time at Candlestick Point or a walk in Golden Gate Park, our team of pros will leave your place of business shining. We can also:
Make your office spotless in Berkeley.
Provide a pristine working environment in San Mateo.
Increase the productivity of your employees in Oakland.
Offer thorough commercial cleaning services in Burlingame.
Book online or give us a call for a free estimate.
San Francisco, CA Commercial Cleaning Service Area
Alamo Square, Anza Vista, Ashbury Heights, Balboa Hollow, Balboa Terrace, Belden Place, Bernal Heights, Buena Vista, Old Butchertown, New Butchertown, The Castro, Cathedral Hill, China Basin, Civic Center, Clarendon heights, Cole Valley, Corona Heights, Cow Hollow, Design District, Diamond Heights, Dogpatch, Dolores Heights, Duboce Triangle, The Embarcadero, Eureka Valley, The Excelsior, The Fillmore, The Financial District, The Financial District South, Fisherman's Wharf, Forest Hill, Forest Knolls, Glen Park, Golden Gate Heights, The Haight, Hayes Valley, India Basin, Ingleside, Ingleside Terraces, The Inner Sunset, Irish Hill, Islais Creek, Jackson Square, Japantown, Jordan Park, Laguna Honda, Lake Street, Lakeside, Lakeshore, Laurel Heights, Lincoln Manor, Little Hollywood, Little Russia, Little Saigon, Lone Mountain, The Lower Haight, Lower Pacific Heights, Lower Nob Hill, The Marina, Merced Heights, Merced manor, Midtown Terrace, Mid-Market, Miraloma Park, Mission Bay, The Mission, Mission Dolores, Mission Terrace, Monterey Heights, Mount Davidson, Nob Hill, Noe Valley, North Beach, North Of Panhandle, Oceanview, The Outer Mission, The Outer Sunset, Pacific Heights, Parkmerced, Parnassus, Polk Gulch, Portola, Portola Place, Potrero Hill, The Presidio, Presidio Heights, The Richmond, Rincon Hill, Russian Hill, Saint Francis Wood, Sea Cliff, Sherwood Forest, Silver Terrace, South Beach, South End, South of Market, South Park, Sunnydale, Sunnyside, The Sunset, Telegraph Hill, Twin Peaks, Union Square, University Mound, Upper Market, Vista Del Mar, The Western Addition, Westwood Highlands, Westwood Park, Yerba Buena
94102, 94103, 94104, 94105, 94107, 94108, 94109, 94110, 94111, 94112, 94114, 94115, 94116, 94117, 94118, 94119, 94120, 94121, 94122, 94123, 94125, 94126, 94127, 94128, 94129, 94130, 94131, 94132, 94133, 94137, 94139, 94140, 94141, 94142, 94143, 94144, 94145, 94146, 94147, 94151, 94158, 94159, 94160, 94161, 94163, 94164, 94172, 94177, 94188