Distinguished Office Cleaning Service in Berkeley, CA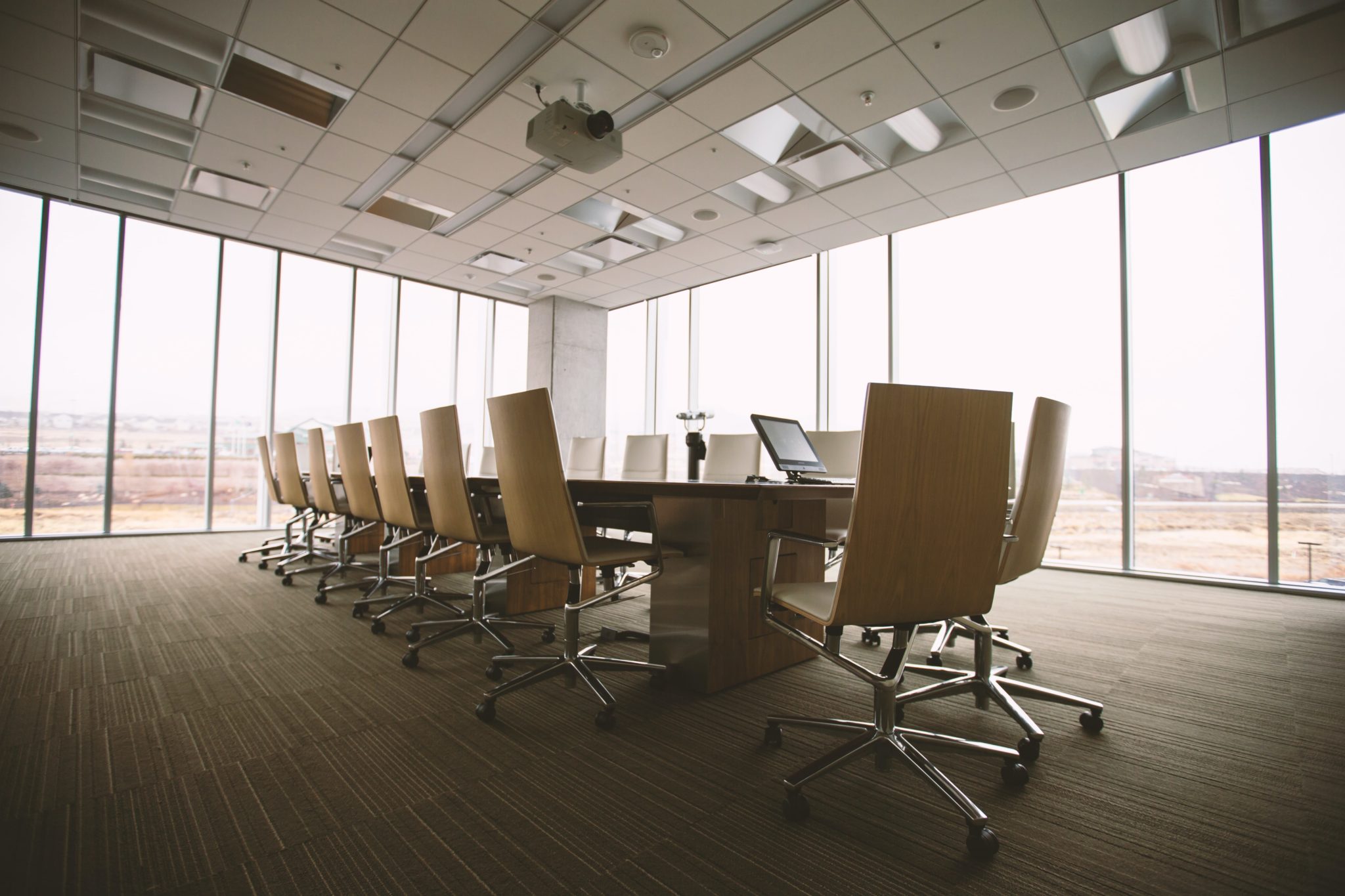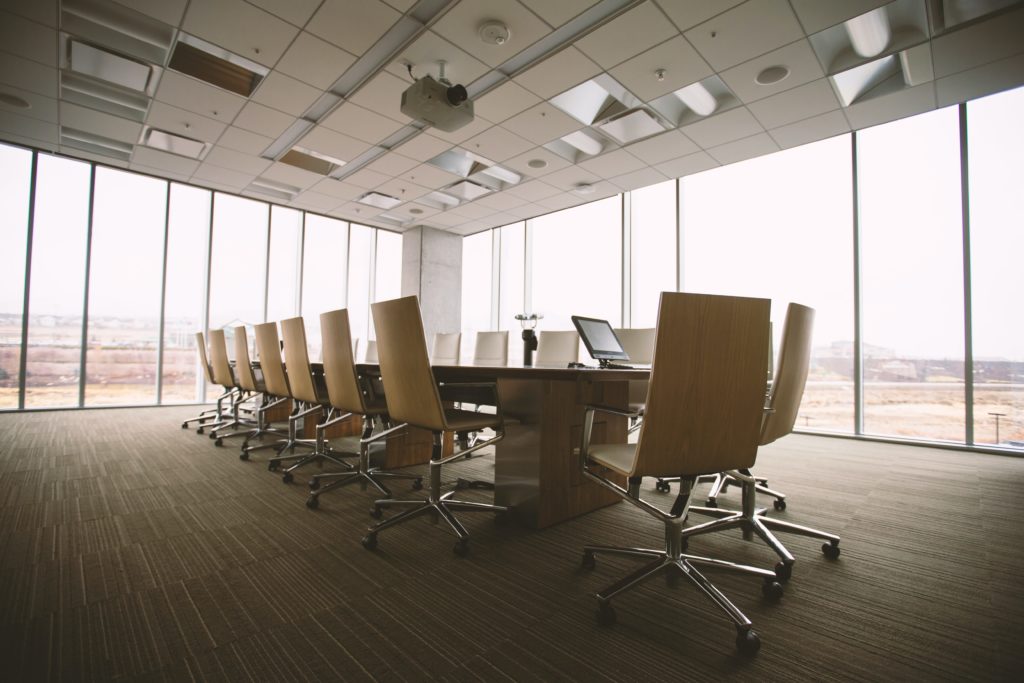 Let us pamper your workplace throughout the year
Some entrepreneurs had to face a health emergency to realize the importance of office cleaning services for the smooth functioning of their business operations in Berkeley. But realizing the need for office cleaning is just the first step. Finding a seasoned and reputable specialist to take this worry off your plate requires some time and deliberation. With our team of experienced and industrious technicians at your disposal, your office building will radiate freshness and positive vibes that will rub on your employees and visitors alike.
Choose the #1 office cleaning service in Berkeley
As a company that is determined to never settle for second best, we invest great attention to ensure that every facet of our operation adequately reflects our values and beliefs. We combine a team of skilled professionals with a premium selection of tools and consistent results. We've perfected streamlined methods that are designed to take as little time as possible without sacrificing the level of detail and care we afford to each of our precious clients.
What are the hallmarks of our comprehensive offer
Trusted & insured office cleaning services in Berkeley that make a difference
As a service provider that is in the business of enriching our customers' lives, we place particular emphasis on securing and retaining the best cleaners in the area. We pay special attention to staffing our family-owned business with people who are not only the best in what they do but also possess the right blend of diligence and people skills. With our insured, bonded, and licensed team, you won't have to lose sleep knowing our trustworthy technicians are taking care of your office cleaning.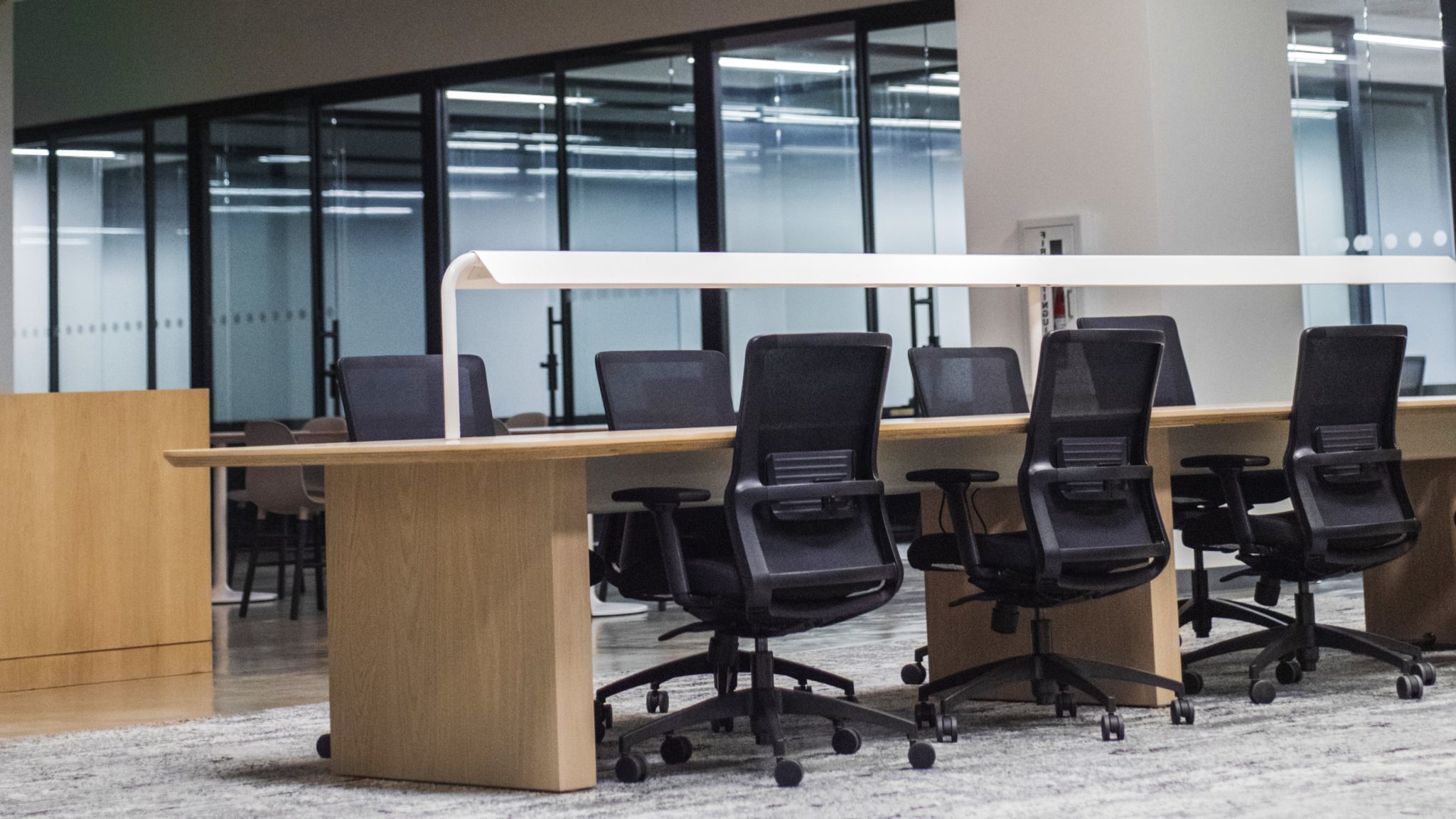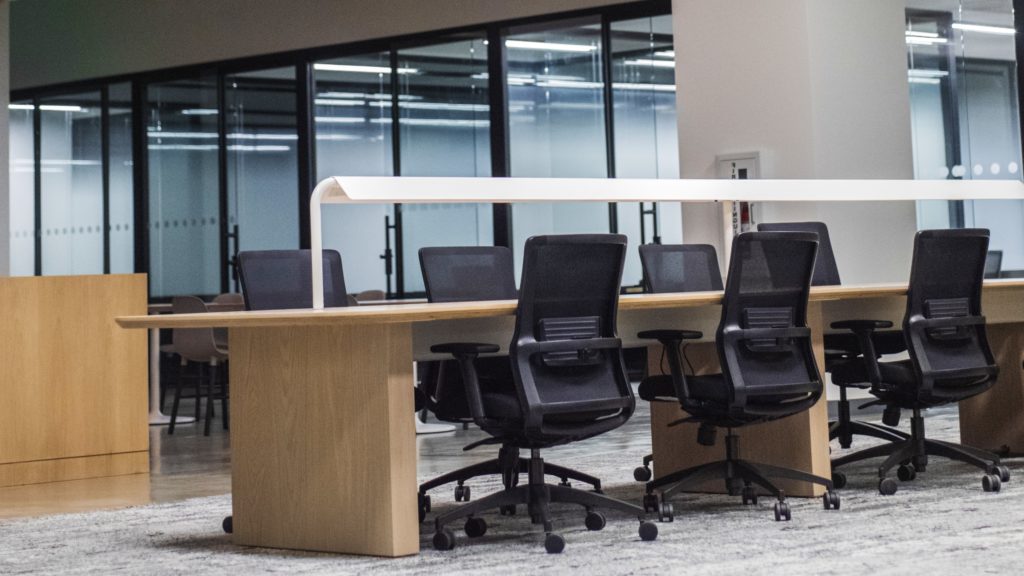 Have your best interest protected with our unique offer
If you choose Celestial Cleaning Services, you can rest assured that your sanitation woes are in the past and that your workplace will breathe a new lease of life. Our specialists in office cleaning will work hard to safeguard your employees and guests from unhealthy grime, dust, and dirt. Take a minute to contact us and we'll offer a GRATIS estimate on the spot so you can see for yourself why efficiency and consistency are our calling card.
Our many 5-star reviews are your quality assurance
Kent Gaisford
November 12, 2023
On time. Went beyond expectations. My house was NEVER this clean. Thank you!!
Rebecca Rountree
October 18, 2023
Paulo did a great job on our windows. From our first contact to finishing the job, communication was quick and thorough. He was a pleasure to work with and our windows are sparkling!
Mitchell Ditson
October 10, 2023
They did a great job, the windows were sparkling!
Brenda Buenviaje
October 3, 2023
Top notch service, excellent result and reasonable price. Will use his services again and again!
Nelly Litovskaya
October 2, 2023
I have used celestial for building cleanings and unit turn over cleanings and so far it's been a great experience. Paulo is super flexible on timing and always makes sure that cleanings are scheduled with no lag time. He is always responsive and professional. Their pricing is also to standard but their quality of work and the effort the team members put in to make sure the homes are cleaned properly is well worth the price (probably undercharging) overall I am incredibly impressed and very happy so far. Thank you so much Paulo and team!!
Monte Resch
October 1, 2023
Awesome fast service! Sincerely appreciated thank you!
Keola Grundon
September 29, 2023
Paulo and his team did a great job with an unusual job. We have fragile french windows on the second floor of an office building that needed to be washed but we don't have access to a viable water source and they came through for us. Paulo was professional, communicated well throughout the process and I am very happy with their work. We'll definitely be using him and his team again.
Sarah Amos
September 26, 2023
Paulo was very professional and quite efficient! The windows are so clean it's as if there is no window! Paulo was quick to respond and gave a fair price for the work. I also appreciate his very friendly personality. I highly recommend this company!
Request a Quote From Celestial Cleaning Service
You can count on our help in these areas
Alamo Square, Anza Vista, Ashbury Heights, Balboa Hollow, Balboa Terrace, Belden Place, Bernal Heights, Buena Vista, Old Butchertown, New Butchertown, The Castro, Cathedral Hill, China Basin, Civic Center, Clarendon heights, Cole Valley, Corona Heights, Cow Hollow, Design District, Diamond Heights, Dogpatch, Dolores Heights, Duboce Triangle, The Embarcadero, Eureka Valley, The Excelsior, The Fillmore, The Financial District, The Financial District South, Fisherman's Wharf, Forest Hill, Forest Knolls, Glen Park, Golden Gate Heights, The Haight, Hayes Valley, India Basin, Ingleside, Ingleside Terraces, The Inner Sunset, Irish Hill, Islais Creek, Jackson Square, Japantown, Jordan Park, Laguna Honda, Lake Street, Lakeside, Lakeshore, Laurel Heights, Lincoln Manor, Little Hollywood, Little Russia, Little Saigon, Lone Mountain, The Lower Haight, Lower Pacific Heights, Lower Nob Hill, The Marina, Merced Heights, Merced manor, Midtown Terrace, Mid-Market, Miraloma Park, Mission Bay, The Mission, Mission Dolores, Mission Terrace, Monterey Heights, Mount Davidson, Nob Hill, Noe Valley, North Beach, North Of Panhandle, Oceanview, The Outer Mission, The Outer Sunset, Pacific Heights, Parkmerced, Parnassus, Polk Gulch, Portola, Portola Place, Potrero Hill, The Presidio, Presidio Heights, The Richmond, Rincon Hill, Russian Hill, Saint Francis Wood, Sea Cliff, Sherwood Forest, Silver Terrace, South Beach, South End, South of Market, South Park, Sunnydale, Sunnyside, The Sunset, Telegraph Hill, Twin Peaks, Union Square, University Mound, Upper Market, Vista Del Mar, The Western Addition, Westwood Highlands, Westwood Park, Yerba Buena
94102, 94103, 94104, 94105, 94107, 94108, 94109, 94110, 94111, 94112, 94114, 94115, 94116, 94117, 94118, 94119, 94120, 94121, 94122, 94123, 94125, 94126, 94127, 94128, 94129, 94130, 94131, 94132, 94133, 94137, 94139, 94140, 94141, 94142, 94143, 94144, 94145, 94146, 94147, 94151, 94158, 94159, 94160, 94161, 94163, 94164, 94172, 94177, 94188
Frequently Asked Questions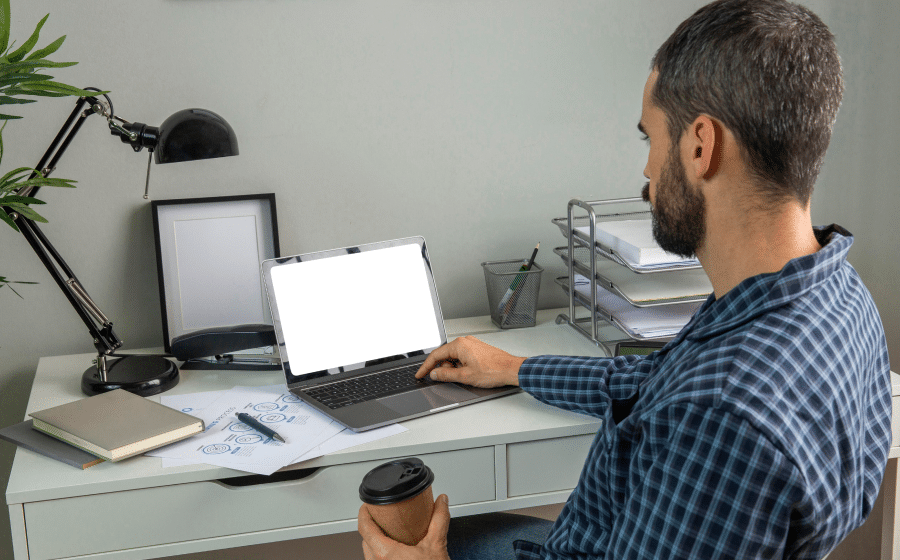 Is it worth getting a professional cleaner?
Not only does having a professional office cleaning service in Berkeley pay off but it will slowly become one of the most important parts of your everyday operation. Ensuring a smooth and uninterrupted functioning of your workplace is an essential component of a competitive, upwardly mobile, and efficient business.
Without ensuring that your office space is well organized, fresh, and inviting, your business may fail to comply with the required health and safety standards, and leave a negative impression on any visitors, partners, and potential employees. With loss of workdays, cluttered desks, and unwanted surprises waiting in your common areas, people will be inhibited at best, and fall sick and cost you valuable time and money in the worst case scenario.
How do you clean an office like a professional?
Well, first you have to become one. Joking aside, there are good reasons why professionals are able to do such a thorough job. While it may look easy and you may pull it off once, the challenge is to deliver high-quality office cleaning services on each visit.
With a combination of experience, skill, commitment, routine practices, professional tools, and a comprehensive approach, specialist sanitation providers in Berkeley offer a perfect blend of different qualities that enable them to furnish businesses with standardized excellence that is nearly impossible for non-expert to achieve.
How often should an office be cleaned?
It depends on multiple factors, the most important of which is the size and type of office in question. If you run a large office or a dynamic workplace with a lot of comings and goings and people interactions, you should opt for daily cleaning to avoid the build-up of bacteria on high-touch surfaces, deposits of grime in the kitchen or bathroom area, and make sure that everything looks slick when you arrive in the office every morning.
If you have a small office space in Berkeley with not much footfall and less than 10 employees, you could opt for office cleaning services once  or twice a week. Remember, the cleanliness of your office will go a long way in determining the type of image your enterprise projects and the message it sends to its employees.
What factors should you consider when choosing a cleaning company?
When it comes to picking the best office cleaning service for your workspace, you'd want to keep a few considerations in mind to make an informed decision and avoid losing time going to work with subpar companies. Here are the most important features that characterize premium providers of office cleaning: 
Do they employ their workers or are they a referral agency
Are their technicians insured and bonded
What type of tools and fluids do they use
Are they open to customization and personalization
Is their workforce vetted and interviewed in person
How much relevant experience do they have
Are they backed by a satisfaction guarantee
What their previous clients have to say
Are they a high-ranking business
Who are leading providers of office cleaning services near me in Berkeley, CA & the area?
If you opt for Celestial Cleaning Service, you can be sure you're getting a dedicated, motivated, and insured team that will go above and beyond to accomplish every task and accommodate your personal preferences and scheduling demands.
Don't hesitate to contact us if your offices are located around Indian Rock Park, close to Strawberry Creek, or anywhere else in the wider San Francisco area. We're ready and willing to extend our office cleaning services if you need us in:
Reach out to us today and let's start building a lasting relationship based on honesty, consistency, and cleanliness above all else!