Dependable Office Cleaning Service in San Mateo, CA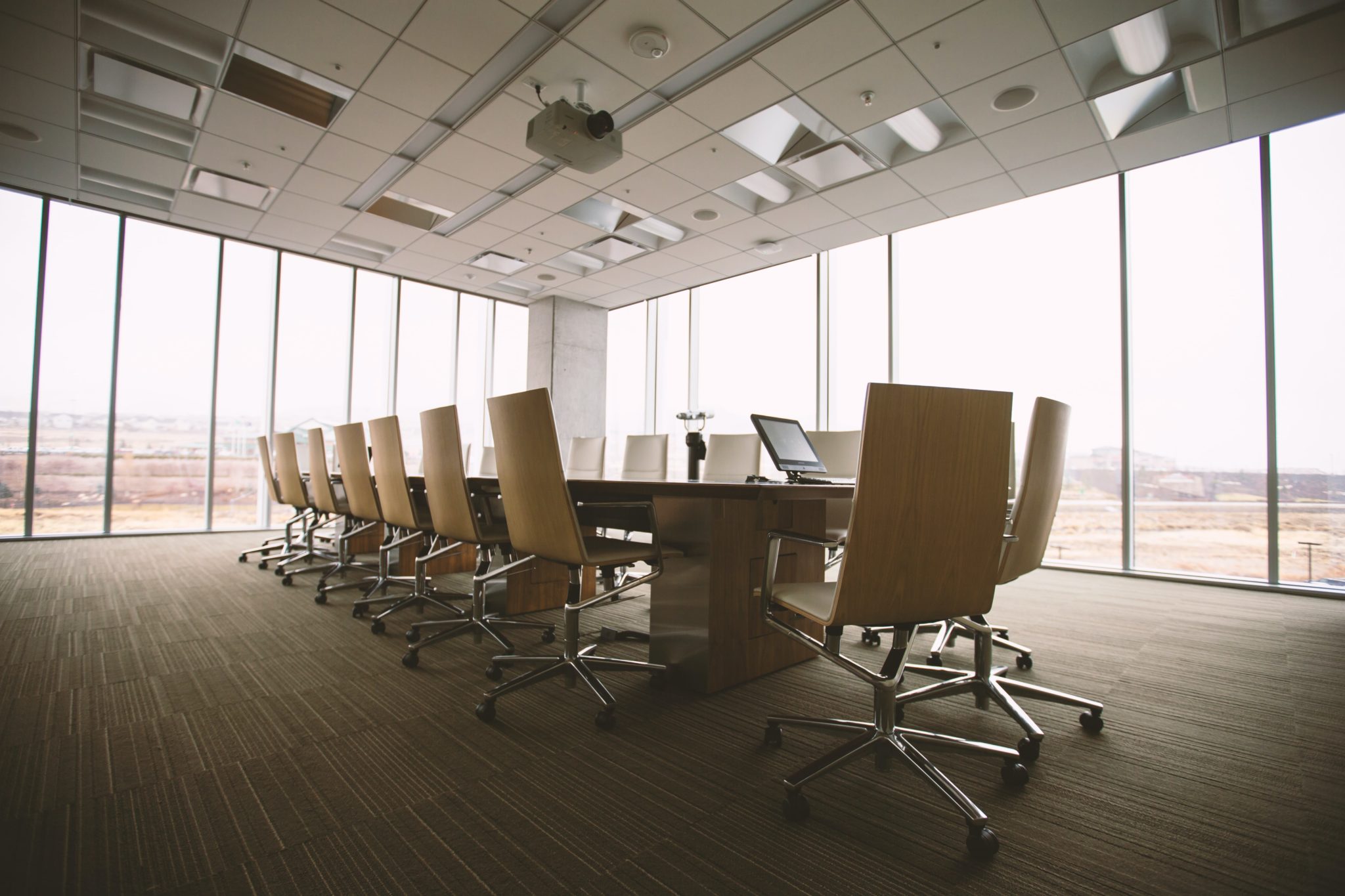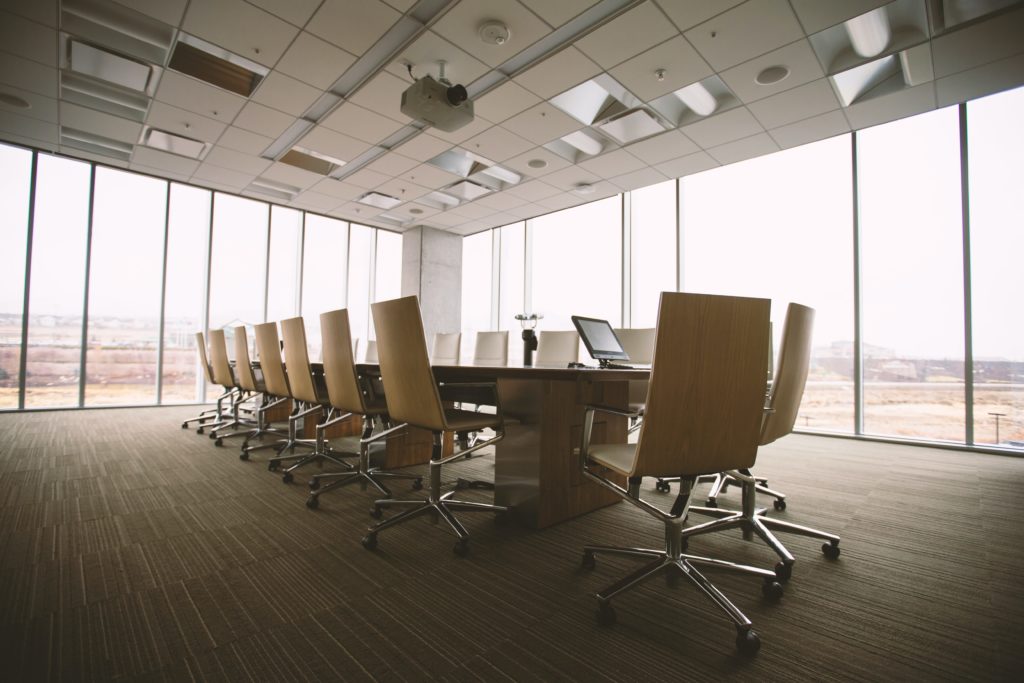 Experience a fusion of professionalism, skill & hard work
The importance of a clean and cozy working environment is impossible to overstate. However, even though the industry is saturated with numerous names vying for attention, finding a dependable team to take care of your office cleaning in San Mateo is not easy. As an energetic company that is eager to build long-term relationships and please its clients every time we step through their door, we take pride in offering office cleaning services that are distinguished by their reliability and commitment to excellence.
Let us ensure the smooth running of your enterprise
With extensive knowledge and experience in keeping commercial spaces sanitized, our team is a secret weapon that businesses rely on to ensure their workplaces leave the best possible impression on customers, partners, and prospective employees. Office spaces are known as high-traffic areas where people come into close contact on a daily basis. Neglecting your office cleaning in San Mateo can have disastrous consequences and cause you to lose step with the competition. With us by your side, you can be sure that your operation will run smoothly, in a neat and tidy atmosphere that maximizes your team's potential.
Why our San Mateo office cleaning stands above the rest
Safety, predictability & consistency above all else
Having an adept, motivated, and above all, honest crew gives us an edge over the competition and enables us to offer routine brilliance no matter the scope of the task at hand. With thoroughly vetted pros who boast ample relevant experience and a proven track record, we take great pride in our diligent and personable technicians. Our office cleaning services in San Mateo leave nothing to chance so you won't have to worry about a thing.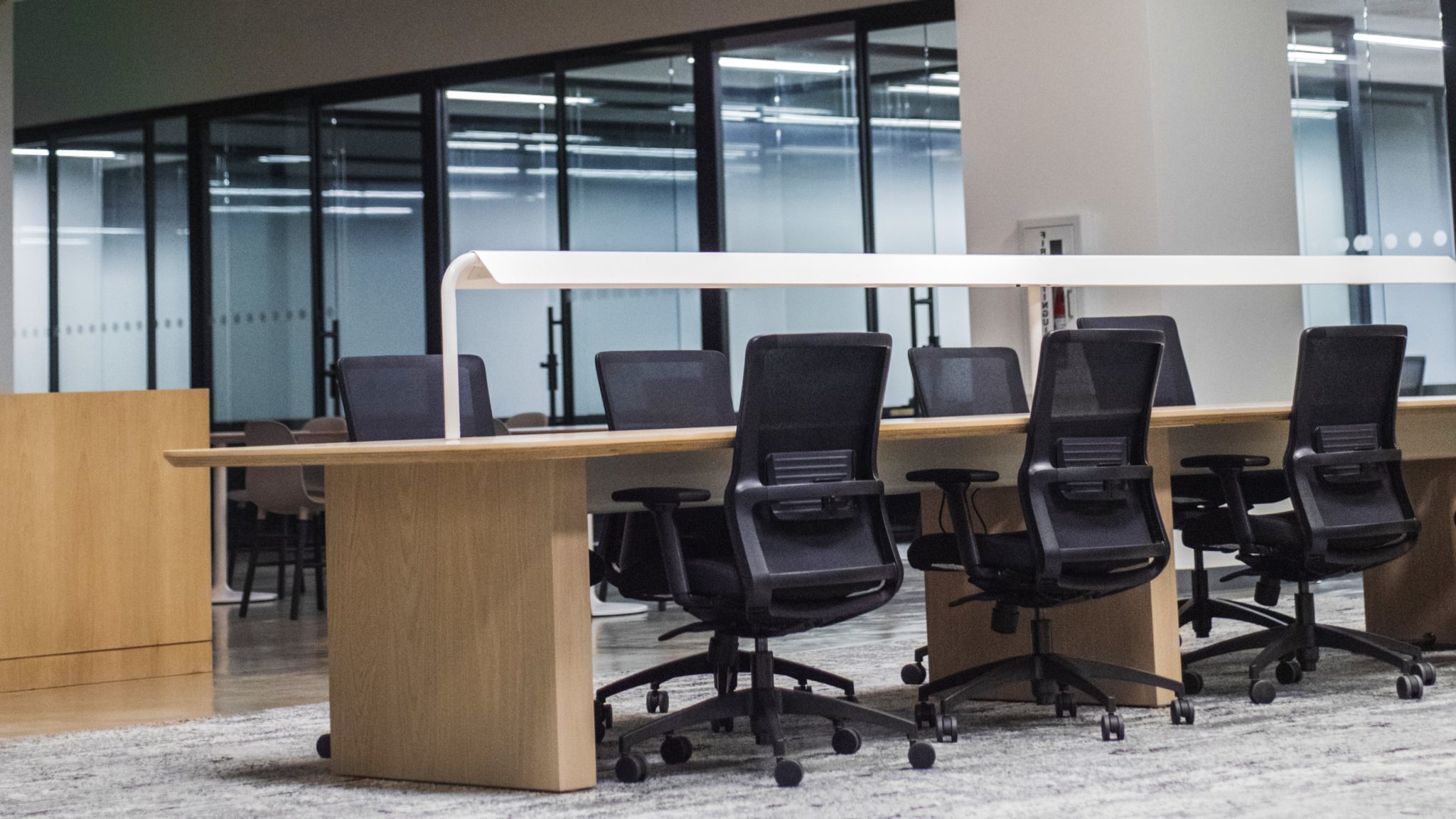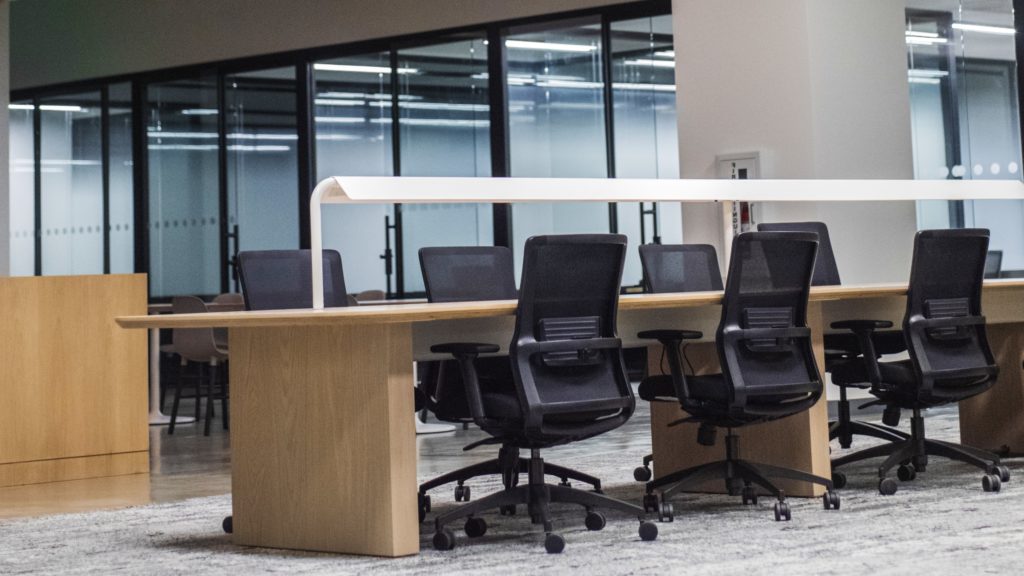 Our office cleaning service in San Mateo meets the highest standards
We back our insured, licensed, and bonded technicians to dazzle you every time, which is why we have a complete satisfaction guarantee in place. We pledge to get back to your premises in a flash and redo any spot that you deem isn't up to our lofty standards in office cleaning. Give us a call today and we'll promptly provide you with a transparent and FREE estimate that includes no hidden fees!
A few words our dear customers wanted to share
Kent Gaisford
November 12, 2023
On time. Went beyond expectations. My house was NEVER this clean. Thank you!!
Rebecca Rountree
October 18, 2023
Paulo did a great job on our windows. From our first contact to finishing the job, communication was quick and thorough. He was a pleasure to work with and our windows are sparkling!
Mitchell Ditson
October 10, 2023
They did a great job, the windows were sparkling!
Brenda Buenviaje
October 3, 2023
Top notch service, excellent result and reasonable price. Will use his services again and again!
Nelly Litovskaya
October 2, 2023
I have used celestial for building cleanings and unit turn over cleanings and so far it's been a great experience. Paulo is super flexible on timing and always makes sure that cleanings are scheduled with no lag time. He is always responsive and professional. Their pricing is also to standard but their quality of work and the effort the team members put in to make sure the homes are cleaned properly is well worth the price (probably undercharging) overall I am incredibly impressed and very happy so far. Thank you so much Paulo and team!!
Monte Resch
October 1, 2023
Awesome fast service! Sincerely appreciated thank you!
Keola Grundon
September 29, 2023
Paulo and his team did a great job with an unusual job. We have fragile french windows on the second floor of an office building that needed to be washed but we don't have access to a viable water source and they came through for us. Paulo was professional, communicated well throughout the process and I am very happy with their work. We'll definitely be using him and his team again.
Sarah Amos
September 26, 2023
Paulo was very professional and quite efficient! The windows are so clean it's as if there is no window! Paulo was quick to respond and gave a fair price for the work. I also appreciate his very friendly personality. I highly recommend this company!
Request a Quote From Celestial Cleaning Service
Alamo Square, Anza Vista, Ashbury Heights, Balboa Hollow, Balboa Terrace, Belden Place, Bernal Heights, Buena Vista, Old Butchertown, New Butchertown, The Castro, Cathedral Hill, China Basin, Civic Center, Clarendon heights, Cole Valley, Corona Heights, Cow Hollow, Design District, Diamond Heights, Dogpatch, Dolores Heights, Duboce Triangle, The Embarcadero, Eureka Valley, The Excelsior, The Fillmore, The Financial District, The Financial District South, Fisherman's Wharf, Forest Hill, Forest Knolls, Glen Park, Golden Gate Heights, The Haight, Hayes Valley, India Basin, Ingleside, Ingleside Terraces, The Inner Sunset, Irish Hill, Islais Creek, Jackson Square, Japantown, Jordan Park, Laguna Honda, Lake Street, Lakeside, Lakeshore, Laurel Heights, Lincoln Manor, Little Hollywood, Little Russia, Little Saigon, Lone Mountain, The Lower Haight, Lower Pacific Heights, Lower Nob Hill, The Marina, Merced Heights, Merced manor, Midtown Terrace, Mid-Market, Miraloma Park, Mission Bay, The Mission, Mission Dolores, Mission Terrace, Monterey Heights, Mount Davidson, Nob Hill, Noe Valley, North Beach, North Of Panhandle, Oceanview, The Outer Mission, The Outer Sunset, Pacific Heights, Parkmerced, Parnassus, Polk Gulch, Portola, Portola Place, Potrero Hill, The Presidio, Presidio Heights, The Richmond, Rincon Hill, Russian Hill, Saint Francis Wood, Sea Cliff, Sherwood Forest, Silver Terrace, South Beach, South End, South of Market, South Park, Sunnydale, Sunnyside, The Sunset, Telegraph Hill, Twin Peaks, Union Square, University Mound, Upper Market, Vista Del Mar, The Western Addition, Westwood Highlands, Westwood Park, Yerba Buena
94102, 94103, 94104, 94105, 94107, 94108, 94109, 94110, 94111, 94112, 94114, 94115, 94116, 94117, 94118, 94119, 94120, 94121, 94122, 94123, 94125, 94126, 94127, 94128, 94129, 94130, 94131, 94132, 94133, 94137, 94139, 94140, 94141, 94142, 94143, 94144, 94145, 94146, 94147, 94151, 94158, 94159, 94160, 94161, 94163, 94164, 94172, 94177, 94188
Frequently Asked Questions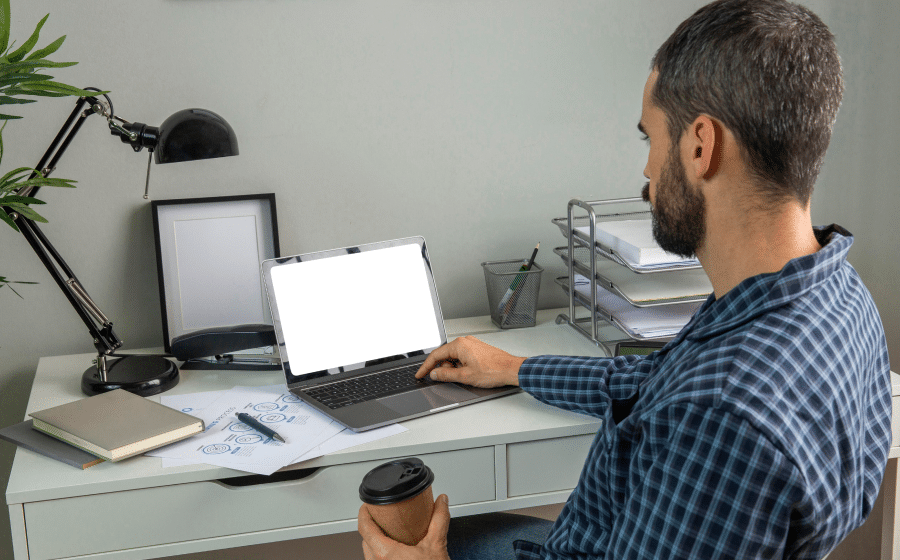 What is an office cleaner job description?
The main task of office cleaning services is to keep your workplace free from contagion-spreading microorganisms, the air your employees breathe fresh, and your office space in San Mateo tidy. A cluttered, messy, or downright grimy office is bad not only for your physical health but is also proven to negatively impact people's performance levels, organization, motivation, and overall satisfaction at the workspace.
What is the importance of office cleaning?
While some business owners tend to underestimate the importance of keeping their premises spick-and-span, few keep on clinging to this attitude once their bottom line takes a hit due to low sanitation levels and the rise in sick days it inevitably causes.
Numerous studies found a connection between regular office cleaning services and on-the-job performance, productivity, and the overall reputation the enterprise enjoys. Don't risk the health of your employees or the seamless running of your operation! Let us apply our know-how to help keep your business ticking, productive, and profitable.
How long should office take to clean?
It's hard to provide anything resembling an honest and accurate estimate without a few crucial pieces of information. The most important thing is the size of your office building. Another crucial factor is the composition of the workspace itself. It's much easier to tackle one large office than five smaller ones, even if the total square footage is similar. The third factor would be the state of the premises in question. If the workplace hasn't been cleaned in a long time, it may require deep cleaning which lasts longer than routine touch-ups.
Keep in mind that specialists who deliver office cleaning services in San Mateo have a streamlined way of doing things that enables them to save time while staying committed to delivering spotless results.
How do I know if my office cleaner is doing a good job?
The easiest way would be to inspect the premises yourself once the job is complete. This way you'll be able to witness first-hand the quality of your office cleaning services. If you have little or no time to inspect the workplace yourself, be sure to talk with your facility manager and run the following list of questions by them:
Do office cleaners arrive on time and stay till the job is completed?
Is your provider able to consistently offer the same quality of service?
Do they adhere to appropriate health and safety rules and standards?
Are they able to fulfill your personalized wishes?
Is your place looking pristine once they finish their job?
Who offers the best office cleaning service near me in San Mateo, CA & nearby?
Whether your business is located on the banks of Seal Slough or further inland beyond Beresford Park, Celestial Cleaning is a team of specialists who are well-versed and equipped to handle your commercial cleaning with class and dedication. As a seasoned team of sprucing-up enthusiasts, we are your go-to option if you need:
Don't risk the health of your workers or the reputation of your business! Reach out to Celestial Cleaning Service and let us provide a detailed scrub that will make your office shiny, inviting, and above all, geared to maximize its productive potential. Contact us today!